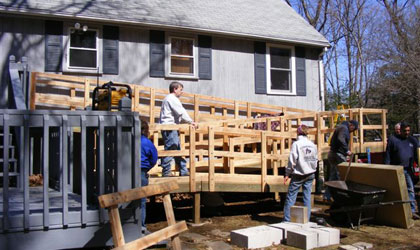 "... I know I could never say it enough by Thank You, Thank You! The way you help people and give back to the community is an inspiring thing to witness."

-Maureen Carlucci
The Random Smile Project qualifies those we help on a case-by-case basis. Our resources afford us the ability to provide a bridge of support for people going through difficult times. Support is provided for those who are unable to help themselves. Aid is not intended as an ongoing effort, but rather a project with a clear beginning and end.
---

REFER
FOR ASSISTANCE

Do you know anyone that may need assistance whether they have lost a job, in financial need, have an injury or illness or just in a tough position? This person/family may qualify with our "Refer for Assistance" program. Select here to provide more details. Give a Smile to someone who needs assistance.

REQUEST
FOR ASSISTANCE

The Random Smile Project is here to support you in many ways. Request assistance for yourself or your family.